In the renovated building of the Kętrzyn railway station, a permanent exhibition "Kętrzyn. A city on the railway line" is on display, prepared by the Wojciech Kętrzyński Museum. We invite you.
The rapid development of railways in the mid-19th century also covered the territory of the then East Prussia. The first section of the railway line in this area, connecting Malbork with Braniewo, was built in 1852. A year later, the connection was extended to Königsberg. Already in 1857, it was possible to travel by train from Königsberg to Berlin, and from 1860 to the border with Russia.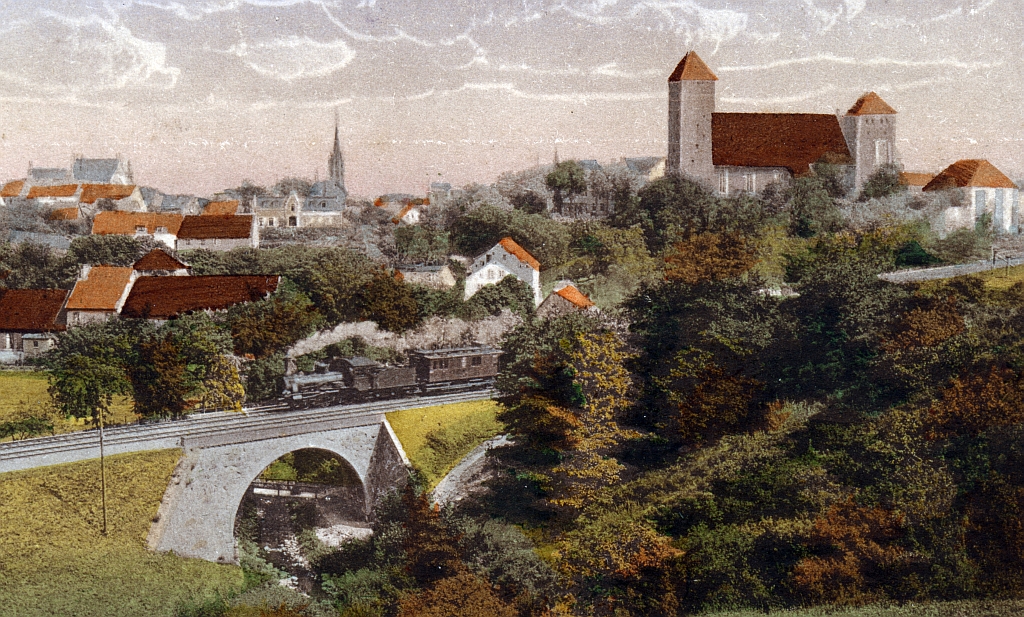 Further expansion of the network of connections occurred as a result of the establishment of the East Prussian South Railway Company in Königsberg in 1863. As part of this project, new connections were built from Piława, through Königsberg, Bartoszyce, Kętrzyn to Prostki, which were to connect the Baltic Sea with the Black Sea. According to most sources, the official opening of the railway line in Kętrzyn with the station took place on November 1, 1867, but the first official trip of the city's residents took place on Sunday, October 20.
The original plans called for the construction of a railway line to the south of the city, with a railway station on the then Wola Suburb. Due to difficulties in regulating the ownership of plots, the railway line was built along a more difficult and more expensive route – the valley of the Guber River. The station was located on the territory of the royal domain, to the east of the city. The construction of the station contributed to the rapid development of this part of the city. Along the present Dworcowa Street, numerous warehouses and warehouses, a bank and hotels were built.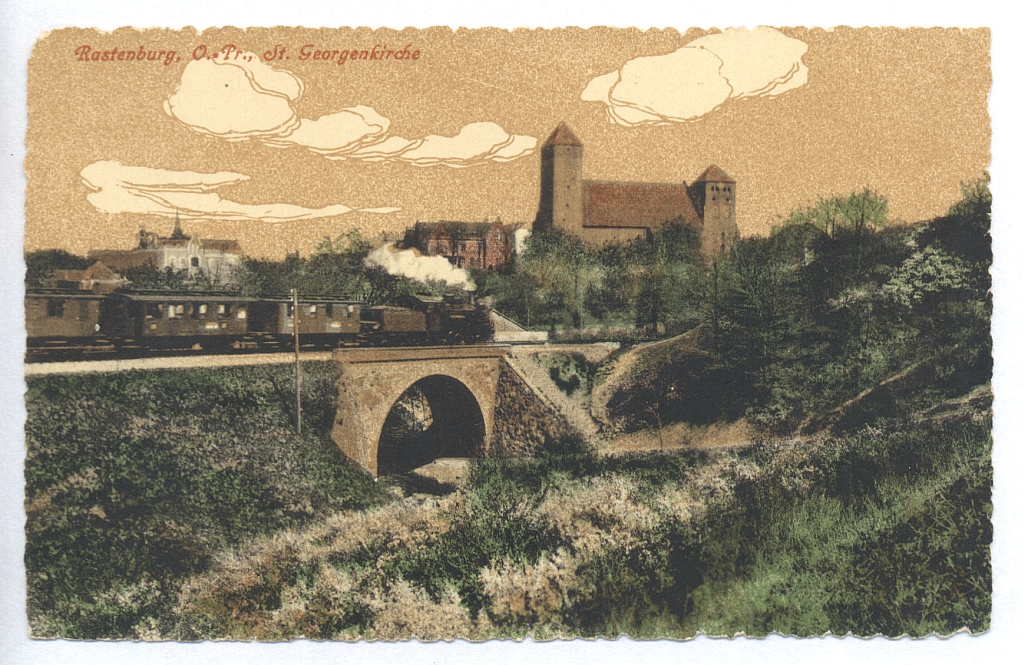 Due to the growing demand for the development of transportation connections, in 1895, the municipalities of the Mrągowo and Kętrzyn districts developed a plan to build local lines of so-called "small" railways. In 1898, the first connections of the narrow-gauge railway to Barciany and further to Skandławki, to Srokowo, to Mrągowo with a branch to Sławkowo-Salpik were launched. After the opening of connections to Ryn (1903), Nordenburg (1916) and Gierdawy (1917), the total length of the Rastenburg Narrow-Gauge Railway reached 122 km. The narrow-gauge railway lines had their own separate station building, located further east, outside the main building of the state railway station. The last connections of the narrow-gauge railway on the Sławkowo-Mrągowo route were closed in 1966 and on the Kętrzyn-Ryn route in 1971.